SKINCARE SET DERMOSERIES BY DR IRMA
PENGHANTARAN KE SELURUH MALAYSIA & SINGAPORE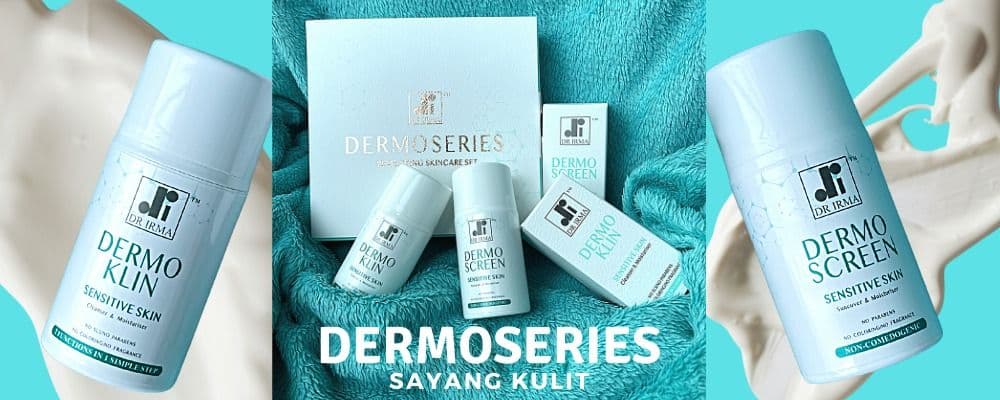 DEROMO SERIES SET PENJAGAAN KULIT
Pencuci & Sun Screen
Dermoseries Adalah Satu Set Skincare Yang Lengkap Untuk Semua Jenis Kulit yang sesuai digunakan walaupun untuk mereka yang mempunyai kulit yang paling Sensetif, ini kerana Demoseries set sangat Lembut dan Melembabkan. Tiada SLS, Tiada Paraben, Pewarna dan Juga Pewangi tambahan.
Cara Dermoseries Berfungsi
1 - Dermoseries membersihkan dengan sempurna tetapi masih mantain skin barier
2- Membersihkan dan mengawal pori-pori supaya tidak naik jerawat dan juga pori-pori semakin mengecil
3- Dermoseries set mempunyai sun block yang melindungi Kulit dari pancara matahari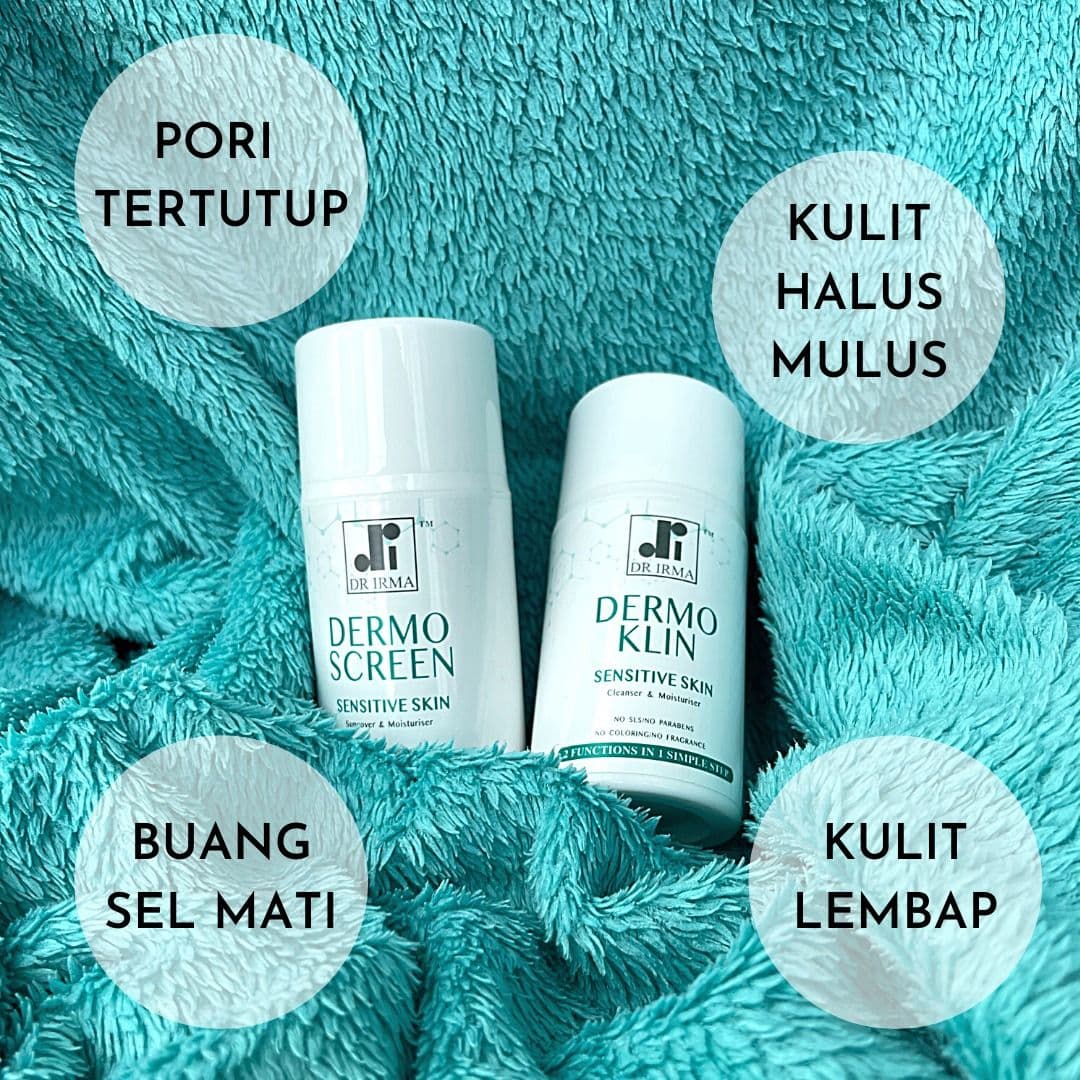 Dermoklin is non-foaming and moisturising mild facial cleanser suitable for sensitive skin and post-skin aesthetic procedure. Remove impurities, oil & light make up effectively without drying the skin and help preserve skin barrier. Suitable for all skin types/sensitive skin.
Dermoscreen is non-oily skin smoothing & moisturising sunblock. For daily usage. Suitable for all skin types. Does not block pores & easily removed with facial cleanser. Helps protect from skin darkening, pigmentation, scarring & premature ageing.
DERMOKLIN ( STEP 1 )
Apply all over the face, massage in circular motion to remove impurities & make up. Add a little water to draw out impurities & thoroughly rinse clean. Pat dry.
DERMOSCREEN ( STEP 2 )
Dispense 1 pump of lotion on index finger, apply all over the face until fully absorbed. Allow to sit 2 minutes before putting on make up. Apply DR. IRMA DERMOSCREEN on clean skin or after applying moisturiser.