Elixxi Beauty Drink - Beauty Inspired by Science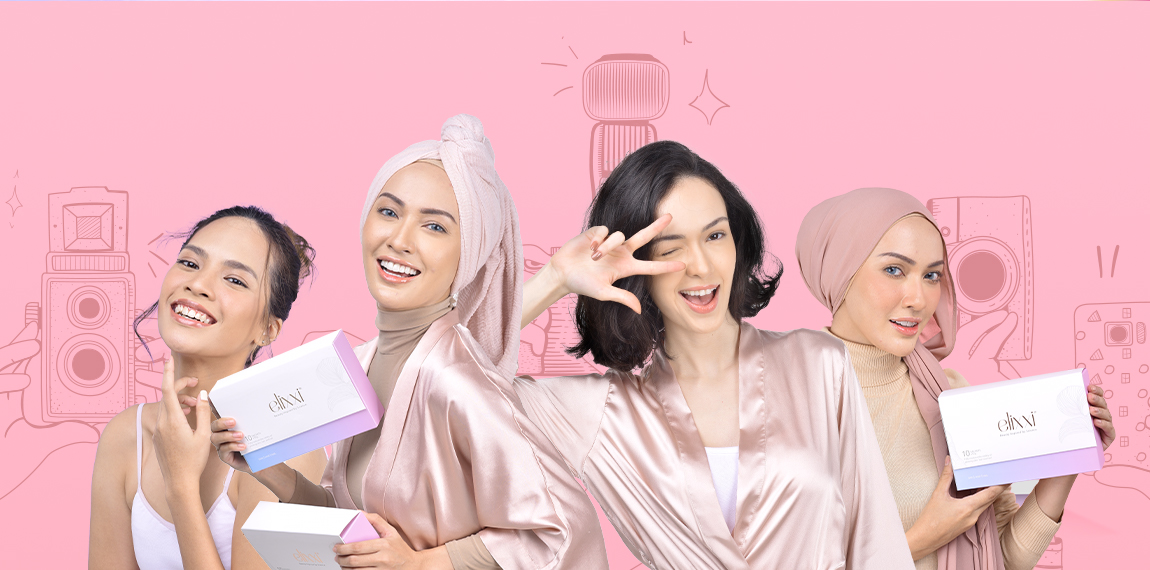 -Reduce Wrinkles & Fine Lines
Fight the signs of aging by improving skin's elasticity and firmness.

-Brighten & Enhance Natural Glow
Bring back and retain the youthful radiance of your skin.

-UV Protection
Keep your skin safe from free radicals and premature aging.
-Rejuvenate Skin
Restore the youth and health of your skin with naturally-derived ingredients.

-Reduce Dark Spots
Naturally even out skin tone and reduce hyperpigmentation

-Control Oil
Prevent the over-production of oils on your skin from within.

Add Radiance to Your Skin with French Grape Seeds
These refreshing natural antioxidants are known to regulate melanin synthesis to brighten the skin and improve elasticity while reducing hyperpigmented spots and dark circles.

Brighten, Lighten and Improve Your Complexion with Torula Yeast Extract
This bioactive ingredient works in concert with our body's natural functions to accelerate the production of collagen to make our skin appear healthier. It also enhances protection against UV damage and reduces the appearance of dark areas.